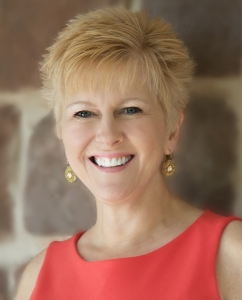 Mary Fran Bontempo, Not Ready For Granny Panties' founder, is a writer, speaker,  humorist and teacher in her professional life, while continuing to juggle a thirty-two plus year "career" as a wife, mother, former youth director, church singer, taxi driver, waitress, nurse, cook and housemaid in her personal life. Through her weekly Everyday Adventures newspaper column, Mary Fran offered her humorous take on life to thousands of readers throughout the Philadelphia area and beyond starting in 2002, winning awards from the Erma Bombeck Writers Workshop and Humor Press. Her 2007 collection of essays,Everyday Adventures or As My Husband Says, "Lies, Lies and More Lies" continued to spread the laughter to readers. Now after founding Not Ready For Granny Panties in 2010, and publishing the book, Not Ready For Granny Panties–The 11 Commandments for Avoiding Granny Panties, Mary Fran continues to inspire other women plopped unceremoniously in life's middle ground, encouraging them to make themselves a priority in their own lives and have some FUN each and every day.
Pat Achilles is, by most accounts, the anti-artist: too chubby to be edgy, too realistic to be abstract, and too easily distracted to be intense. Her sense of humor comes in handy when trying to shoehorn her illustration career into a family of singers, actors, writers and comedians. Pat draws everything from theatrical posters to greeting cards to logos to children's books, like Chrysa Smith's The Adventures of the Poodle Posse series, to her weekly Monday Cartoon for her website audience at www.achillesportfolio.com. Pat says she sometimes feels clothes-lined by life and wet-mopped by fate, which leads to a lot of laughs in her cartoons and household metaphors in her writing.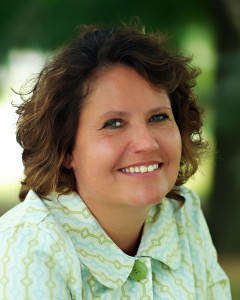 Chrysa Smith is a 'double decade' freelance writer, who admits to having turned a love for writing into loving what she writes about—namely home, food, fashion, beauty, lifestyle and most recently—mini-poodles, in her juvenile fiction series: The Adventures of the Poodle Posse. She says her work allows her to be a perennial student—always learning something new from interviews with fascinating people like designer Anne Cole and Chef Douglas Rodriguez. Recently, Chrysa has taken her laptop and projector on the road, conducting magazine writing seminars and summer camps at elementary schools, reading conferences and university campuses for would-be writers from Kindergarten to fifty years of age. A suburban dweller and birthright NYC girl (St. John's University grad), she is delighted to be writing for Not Ready For Granny Panties, which gives her more great experiences to explore and fun to be had, out of the classroom and forward through the middle ages.