FOR NEW NRFPG POSTS, SCROLL DOWN!
By: Mary Fran Bontempo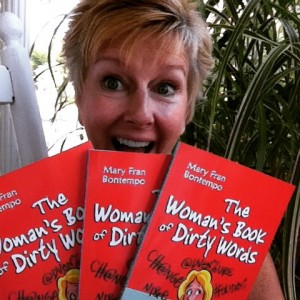 Finally! Both the print and ebook versiona of The Woman's Book of Dirty Words are now available on Amazon and Barnes & Noble.com. Order your copy today!
The Woman's Book of Dirty Words
We women talk—a lot. Yet, the words that take others to their happy place often make us miserable. Words like "vacation," "dinner," and "holidays" can leave us breathing into a paper bag with our heads between our knees. It doesn't have to be that way. Join Mary Fran Bontempo and redefine the "dirty words" that make women cringe. You'll laugh, learn, make some changes and trim your "dirty words" list down to size!