By: Mary Fran Bontempo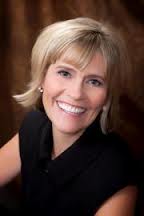 Susan Rocco loves a good story.
And as the creator and host of WWDB-AM radio's Women to Watch, Rocco hears a lot of stories.
Women to Watch, airing Mondays at 2 PM on WWDB's talk radio channel 860, plays like a conversation between girlfriends sharing stories–really interesting girlfriends who run their own companies, serve as CEOs, write books and generally make positive contributions to the world around them.
Susan Rocco is their cheerleader, the woman who guides the conversation to allow her guests to shine.
"Helping women to share their stories through Women to Watch is really important to me," Rocco notes. "I'm looking to reach young girls and women in order to inspire them through these stories so they will believe they, too, can pursue their own aspirations with confidence."
Although inspiring others is part of Rocco's mission, she didn't always feel inspired herself. A varied career in advertising, marketing, sales and public relations should have made Rocco feel accomplished, but even as an adult, she found herself battling demons.
"The reason this program is so important to me is because I was that young girl lacking self-esteem and a belief in my own abilities. I'm certain that I lived my life based on the perception of others, rather than listening to my own voice. I always knew deep down inside that I was capable, that I did have something to offer, that I deeply wanted to make a difference in the world. But it wasn't until one morning back in August of 2012 that I 'decided' to believe in myself, and everything turned around."
That fateful morning found Rocco as a guest herself on a radio show, promoting a women's clothing line she was selling at the time. She enjoyed the experience so much that she offered to guest host the program should one be needed. Surprisingly, the program's host encouraged her to pitch an idea to the station's general manager and Women to Watch was born.
Once she decided to go for her dream, Rocco realized the world was full of fascinating women eager to share their stories in hopes of inspiring others. She also found that every guest shared a common characteristic: self-doubt.
"Each guest has talked about it in one form or another. What's interesting is that knowing this actually helps other women because they realize that these thoughts are not unique to them. And if successful women experience self-doubt and overcome it, then maybe they, too, can go out and pursue their own dreams."
Rocco's goal is to see Women to Watch become a global platform for women to tell their stories with the intention of inspiring others. She iscurrently in development to bring the concept to television and hopefully reach more women, expanding the program in a way that would allow for panel discussions, off-site interviews, and a broader array of guests.
"I want women to learn from the stories that success truly comes from a belief in oneself. We say that a lot and we hear that a lot but what I've come to realize is that if every single person is an original, then they must have something different to offer. That realization for me was what pushed me to take a chance. That is what I want all women to do."
Listen in on Monday, July 15th at 2 PM on WWDB-AM 860 as Susan Rocco interviews NRFGP Mary Fran Bontempo!