By: Mary Fran Bontempo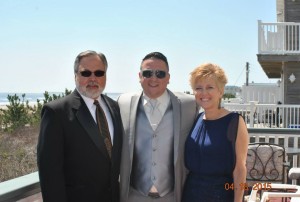 Miracles do happen.
This past weekend, our son, David, married his fiance, Kelly, mother to our darling granddaughter, Emma.
Cue angels singing, rays of sunshine filtering through the clouds, and rainbows.
This was not just any wedding. For many, many years, David struggled mightily with alcohol and drug addictions. There were occasions when we weren't even sure he would live, let alone get a good job, buy a home, marry and have a daughter.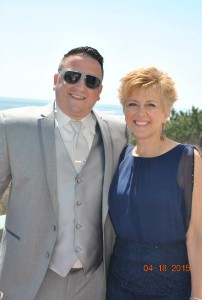 Grateful barely begins to describe how we feel. There are many people to thank for their support, prayers and shoulders to lean on when we needed it. Thank you to them all; you'll never know how much we truly appreciate you and the care you gave when we needed it most.
We share David's story because it is ultimately one of hope. To any of you with a loved one struggling with addictions, life can turn around. David is proof of that.
We thank God every day for David, Kelly and Emma and the joy they bring us. Wishing all of you peace and joy, angels, sunshine and rainbows!