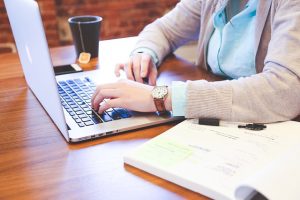 Whether you have children or not, September seems to be a time for hitting the "Reboot" button.
As the summer heat wanes and school buses once again carry their charges towards learning (and I get stuck behind them every damn time they're on the road–but I digress…), it just feels right to take stock and reassess, clearing your mind and your desk and figuring out just where you're headed next.
The amazing Shauna MacKenzie, founder of Best Kept Self, a self-care site for entrepreneurial types and all those in need of self-care (read: EVERYONE), begins her REBOOT series starting September 5th. Here's the scoop in Shauna's own words:
"Reboot is an 8-week interactive coaching program for ambitious, passionate, and self-starting business owners who are looking for a proven method for better managing their company in a way that eliminates time, money and energy drains and leaves them well-rested and well-paid. With Reboot, you can become a master of efficiency while simultaneously raising your value, doubling your fees, and attracting only your ideal audience. The internal mind work + external executable action steps guide you to becoming a highly sought-after professional while restoring your physical and mental energy, ultimately helping you design your business around a lifestyle you love."
Yes, please.
I'm also proud to be a part of this program as a contributing expert on the word, "NO," a very "dirty word" for women. Shauna and I recorded a delightful and informative session last week that will be part of the program.
There's still time to register, but hurry–space is limited in order to keep the program effective. Check out REBOOT for details.
Bring on the fall; we're REBOOTING!