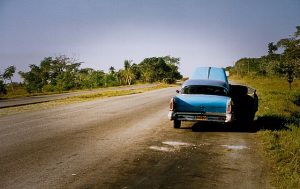 Ah, the summer road trip.
If you lived in Philadelphia, and were a child in the '60's (Yikes!), it's likely your summer involved a trip to the Jersey Shore.
The good parts: A cherished week at the beach, summer breeze ruffling your hair, the "rides" a.k.a. the Boardwalk (and yes, it deserves the capital letter, as any kid knows), surf, sand, cotton candy, pizza, and so on. The bad part: Getting there.
A trip to "The Shore" in summer was a journey perilous as any Lord of the Rings saga. No trolls, no mythical beasts, but terrors of a different sort–overheated cars and frustrated fathers.
Read my latest in Women's Voices Magazine for more!