By: Mary Fran Bontempo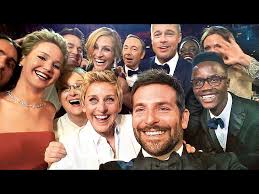 The Oscars will air this Sunday, February 22nd, starting at 7  p.m. on ABC, and I'll be on my couch, glued to our new 50-inch TV. (A gift from our kids at Christmas, and can I just say that we rarely leave the house anymore.)
I'm an awards show freak, not always because of the medium being honored, but more for the fashion and star watching. Yet all of the awards shows have amped up their game in the past several years, and the programs themselves are generally entertaining, at least for the first 90 minutes, after which a stint in a dentist's chair begins to look like a viable option.
Hosting will be Neil Patrick Harris, who has done an amazing job on the Tonys and the Emmys. He'll have some big shoes to fill after Ellen DeGeneres and her Twitter-breaking selfie last year, but I'm pretty sure he's up to the challenge, or at least he's implied that he is. We'll see.
I've only seen one of this year's nominees for Best Picture–Michael Keaton's Birdman. It's a quirky movie; one of those pictures you see and then spend the rest of the day trying to figure out. But it was memorable, and I've come to the conclusion that I actually liked it. My husband, Dave, not so sure. Keaton's performance, though, was unquestionably brilliant, and I'd love to see him win Best Actor, due in no small part that it would be a validation of a lifetime of work from a talented guy, not much older than me. (I'm getting more sensitive to that kind of stuff as I age. In fact, I think everyone should win some kind of an award just for making it past fifty.)
Check out the trailer for Birdman, below, and click here to catch up on other Best Picture nominee trailers. Happy viewing!